I solve brand problems for digital agencies.
I was going to make the heading 'Branding Solutions Architect' but that felt a little bit douchey so I didn't. I don't like being douchey but I do love design and branding and I am very good at solving problems.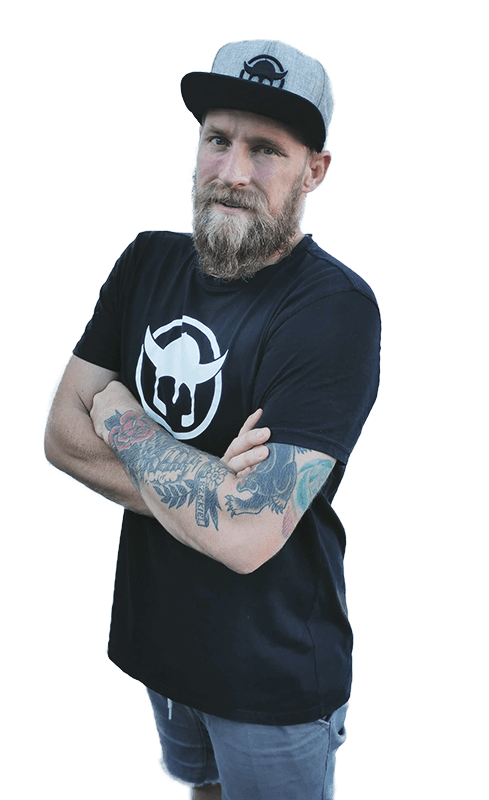 Here's what they have to say...
When you look at Shane, you immediately notice that he doesn't conform. It's easy to get this as a first impression and with Shane, it is entirely accurate. I've known him for 21 years and can confidently say, this is the most genuine man I've ever known. He marches to his own beat, but this is not a marketing ploy, what he projects in his brand and his business is a genuine reflection of who he is. There is no pretence with this guy. This guy is authenticity.
If you look up the word "Awesome" in the dictionary, you won't find a picture of Shane, because dictionaries don't have pictures. We are, however, petitioning to the chief editors to rectify this situation and place a full-page photograph of Shane where it truly belongs. Shane's also an amazing designer. I'm kind of jealous of his creative skills, and his problem solving puts Sherlock Holmes to shame.
Shane is the guy that came from a tough background, but made great decisions. He's the guy that started his own clothing company (with zero support), and made things happen. He's the guy that fights for what's right, and once punched a douchebag at school. He's the guy who has an incredible eye for creativity and design, and managed to get an 'A' for a sketch he did 30min before class. He's the guy who my kids think is genuinely 'cool'. He's the guy who has been seriously mistaken as, Connor McGreggor!
Shane once had a fight with a polar bear. Shane won that fight bare handed. When he's not busy fighting apex predators… Shane can be found creating design masterpieces. His attention to detail is second to none and I have happily recommended his work to many. If you're after someone who isn't afraid to tackle a difficult brief, Shane is your man. Compared to fighting a polar bear… your project will be a walk in the park!
I work with digital agencies, SaaS companies, and WordPress plugin devs.
The internet told me that I should target a niche, so here we are.
In real life I do branding projects for a variety of different companies in a range of industries. In fact, recent projects include a fitness equipment and apparel brand, brand development for an architectural photographer, a personal brand, and brand design for a non-profit in the environmental affairs space.

That being said, since I have over 15 years of experience in the digital agency, WordPress, and software space that is where I offer the most value. I have first-hand experience running an agency (I still run one) and I understand the unique challenges involved in creating a brand that stands out in this space.